New Reconstruction at LAM
I recently had some images of the new repairs to the main hall at L'Anse aux Meadows provided to me .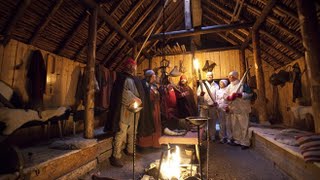 The first is an interior shot. This is a promotional image, shot during the recent Olympic Torch Relay, which started one leg at LAM. Even the larger image (click) does not have a lot of detail. It also suffers from use of a wide angle lens. Two major modifications stand out. The interior walls have all been planked. It also appears they have raised the clearance between the side walls and the angle of the roof.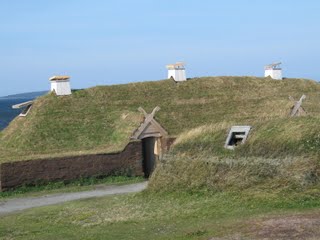 The second image shows the restoration work on the exterior of the hall. The smoke holes have been converted entirely. Compare these with that seen on the 'small dwelling house' in the fore-ground, with its original smoke hole cover.
Labels: L'Anse aux Meadows