Neil and Karen go to Iceland
Made a quick stop in the home country on our way to Scotland to pick up a few things...
The quality of the cooking has gone downhill since we were last home.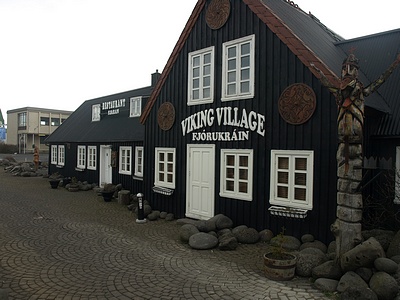 The
Viking Village
doesn't have a good reputation for it's authenticity. Fortunately for Neil, it only does dinners and we couldn't stay around that day. Maybe on the way back through Iceland at the end of May. I happen to enjoy schtick quite a bit. :)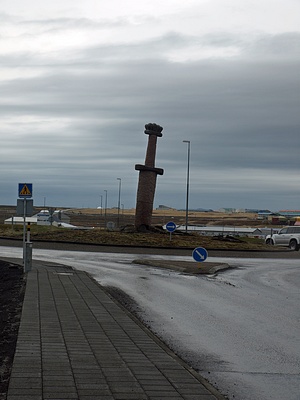 Found this bit of Viking inspired art in the middle of a roundabout in Njarðvík. Well, at least the sword is Viking inspired, even if sticking it in a stone isn't. ;)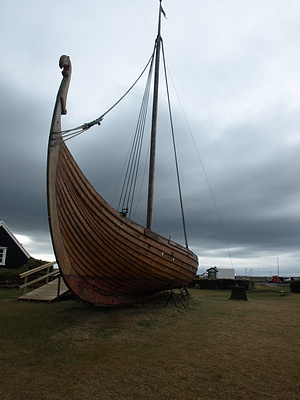 Now, this on the other hand, has some history. It's a Viking boat called the Islendingur, which is based on .... well heck, I took a picture of the text too.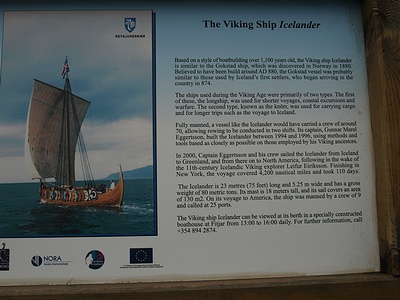 More later...
Labels: Iceland, travelogues