National Museum of Scotland
Back to Neil and Karen's travels. :)
Remember, our esteemed leader went to Denmark, Neil and Karen went to Scotland and Iceland. We'll both be posting - don't get confused. Driving on the left is bad enough.
We went in
here
around 12:30pm and emerged 4 and a half hours later with 650 photos at closing time. :) We'll share those some other day.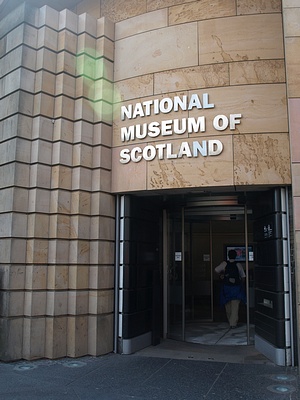 These broaches were found at Ballinaby, Scotland. That's all the information the display had.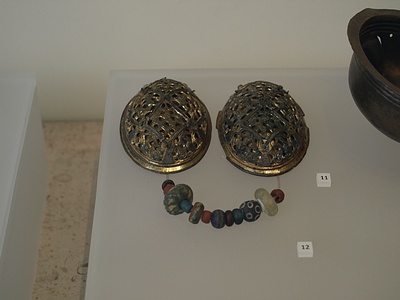 It's actually frustrating - no artefact number, nothing. Getting more info about some of the fun stuff - like a glass tesserae found at the Brough of Birsay is going to be tricky.
And the displays didn't exactly suit photography, some of the exhibits - like the robots - seemed designed to make photos impossible.
This is a great interactive exhibit for the kids - Dress up like Vikings! I'm squatting quite low because the dress is sized for kids. There had several interesting ideas for teaching kids.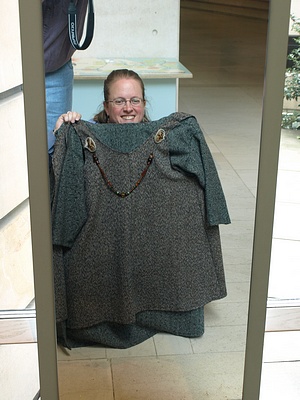 This is a display of a reconstructed viking grave. Its nice to see details like that at a museum rather than just a static display of an artefact in a case. Still the Peterborough museum's artefacts in action was even better.
Karen and Neil
Labels: artefacts, museums - teaching, travelogues